Using Non-Toxic Pesticides to Protect Earth
Using Non-Toxic Pesticides to Protect Earth
There is more to treating pests then meets the eye.  For instance unless you live in Iceland, Greenland or Antarctica there are one or more of over 22,000 different species of ants alone that could be invading your home as you are reading this message.  We know because we have developed a non-toxic way to treat not only ants, but also most other pests while protecting our environment at the same time.
Who are we?
Pest Tech Center, has been developing ecologically sensitive products to get rid of pests since its inception in 2011.  The company was started in response to growing consumer concerns about what the human impact of using poisons and other gas fumigation methods currently being used by conventional exterminators.
The company has developed a wide range of non-toxic products designed to treat insect and rodent infestations in industrial, commercial and residential properties.  The ingredients used in our products are scientifically proven natural ingredients making them safe for homes, offices, schools, restaurants and other commercial establishments.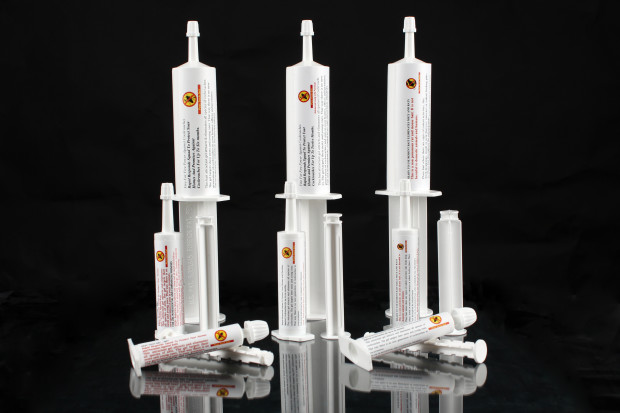 Pest Tech Center has experienced rapid growth and now has its own development, manufacturing, packaging and shipping facilities at its headquarters in Kent, England.  Due to its online retail operation it has been able to acquire an international customer base supplying products to domestic, commercial and professional users on five continents.
Our Campaign/Where the Funds Will Go?
Realizing the significance of what we are doing and wanting to not only expand our product line but also be able to make it more affordable, we are looking to accomplish the following:
.  To buy our raw materials in bulk, in order to reduce the cost of production which will bring down our product prices and compete with conventional pesticide products in the market
·  To do more research on non-chemical agricultural pesticides, thereby eliminating pesticides in our foods
·  To advertise our products and create more awareness about an alternative non-chemical pesticide as an alternative to poisonous and dangerous chemicals
·  To lease more warehouse space
·  To improve on our product packaging
In order to accomplish this we are raising £40,000. All of us should want to protect the environment any way we can.  Pest Tech Center is putting their money where their mouth is.  We should be able to do so much more with your help.  The faster we can accomplish our goals the faster we can benefit more customers and do our part in helping to keep the environment clean.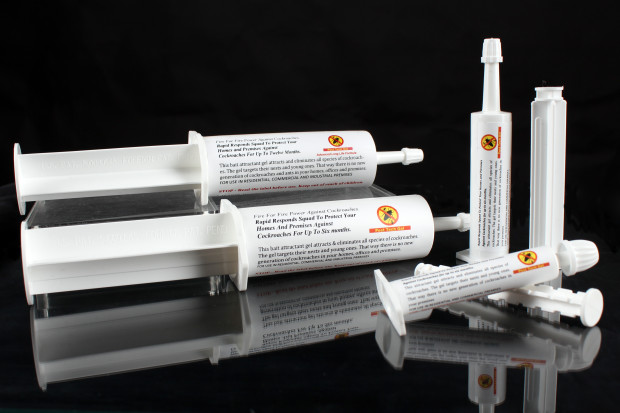 What Are The Challenges?
The good news is there is very little competition with exterminators who use non-toxic chemicals in their products.  The bad news is that what we are doing takes research, time and money in order to present the best non-toxic chemicals we can produce at competitive prices.  We want to not only compete with conventional competition; we want to beat our competition.  You can help us do that with your donation.  If you are not concerned with what is happening to our environment then by all means use our competitor.  But if you want to help us clean up the environment but do it with a cleaner, safer more affordable product then please join us by donating whatever you can afford.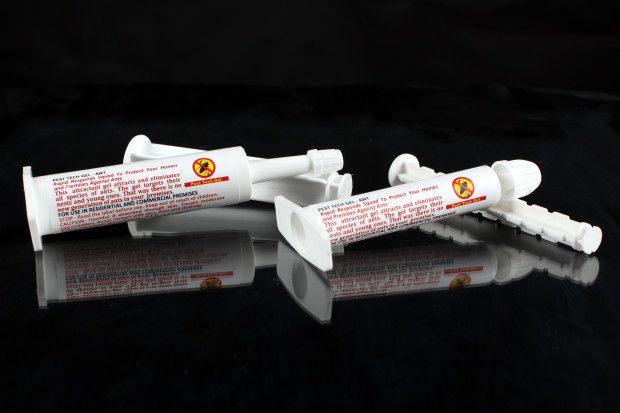 What is your reward For Donating?
In addition to the mental satisfaction of assisting us we want you to try our product.  Each contributor will receive the following as our thanks for supporting what we feel is a noble cause:
1)  4 pieces of 20ml – Pest Tech Gel Cockroach (one year supply) = £30
2) 4 pieces of 20ml – Pest Tech Gel Ant (one year supply) = £30
3) 4 pieces of 20ml – Pest Tech Paste (one year supply) = £30
4) 4 pieces of 60ml – Pest Tech Gel Cockroach = £50
5) 4 pieces of 60ml – Pest Tech Paste = £50
6)  1 piece of each of all our products (cockroaches, ants and rodents) =   £100
7) 4 pieces of each of all our products (cockroaches, ants and   rodents) = £200
8) 16 pieces of each of all our products (cockroaches, ants and   rodents) = £500
Note:  A minimum £5 donation will also get you a thank you letter, a newsletter about the progress of the campaign and an update on events as they unfold.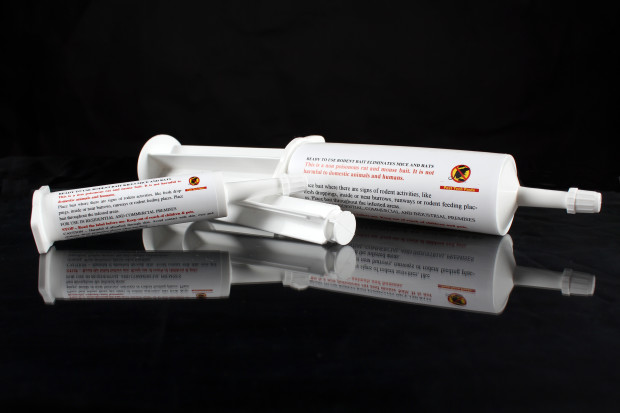 Why are we giving so much away to our donors?  There are two reasons:
·  You deserve it for caring about our planet just as we do
·  We know once you use our product you will tell others about it
Dealing with Pests While protecting The Planet
At Pest Tech Center we have already proven there is a better way to handle pest control other than using poisons, baits and other dangerous chemicals.  Our goal now is to continue development of these organic pesticides and get the message out to everyone you do not need to use chemicals to eradicate any pest.  Our products are made entirely from natural ingredients and are designed to eliminate ants, cockroaches, mice and even rats quickly and efficiently while saving mother earth.  You can help us do that.